Dealership
Construction Solutions
CONTACT YOUR LOCAL
BUSINESS CENTER NETWORK
REPRESENTATIVE TODAY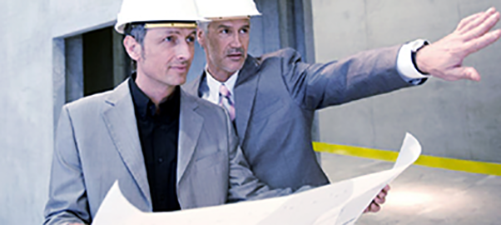 Plan – Design – Build
I Want to Renovate my Facility!
Great decision! You've recognized that your dealership is more than just a place to sell and service vehicles – it is a place to create excitement about your dealerships and what it can offer your customers. Renovating your dealership will create a unique automotive retail experience that encourages customers to use all of your dealership's services.
Can I Manage My Own Renovation?
Some dealers elect to manage the entire renovation process themselves – from hiring a team and initial planning, through design, bid analysis, construction and financial reconciliation. However, these Dealers discover quickly that they have embarked on a complex undertaking one that requires a tremendous amount of time and effort that could be better utilized running their dealerships.
Is There a Better Way?
Dealership Construction Solutions offers you a holistic solution to renovating your facility. We manage the entire process for you, including:

• Creating a blueprint for a successful dealership renovation project
• Delivering a customized design
• Partnering and guiding you to get started on the right track
• Executing a plan
• Providing ongoing project support throughout every phase of pre-construction and construction

The result? You are able to continue focusing on your core business while our team of construction experts manages the project details.